Frank Miller Lumber social media followers who have been with us for the last year might have noticed some major changes in our activity on Facebook, Twitter, and Instagram. We are now more committed than ever to engaging more often with the community and Frank Miller Lumber customers across the nation and around the world. Something we did not expect to do was discover an extremely creative group of people who have a deep passion for woodworking.
Woodwork Wednesday was met with immediate popularity when we began the push for submissions earlier this year. We started by calling on our followers to send in their woodworking projects which, as of today, has given us a wide range of results: nightstands, bed frames, tables, chairs, and even a Star Wars lightsaber replica. Tapping into this woodworking community has also showed how important our lumber is for handmade furniture, decor, and passion projects, in addition to the large architectural projects for which we are known. It showed us that Frank Miller Lumber can be used from the smallest of projects (like a bunk bed set for grandchildren), to the largest, (like the Barnes Museum in Philadelphia).
All of us are amazed by the hard work our friends and customers from the Frank Miller Lumber community have put into these passion projects. It's our goal to create an entire page on our website dedicated to all of the Woodwork Wednesday submissions and the stories behind each piece. For the remainder of this blog, we'd like to share some of our favorites so far.
The first Woodwork Wednesday submission we received blew us away and exceeded all expectations. Matt Carter from our own Union City, IN, created this unbelievable replica of Luke Skywalker's lightsaber using our retail store's cherry hardwood. (See image above).
Bernie Spencer sent us a red oak constructed round etagere perfect for displaying decorations in any setting ― made with Frank Miller Lumber hardwood.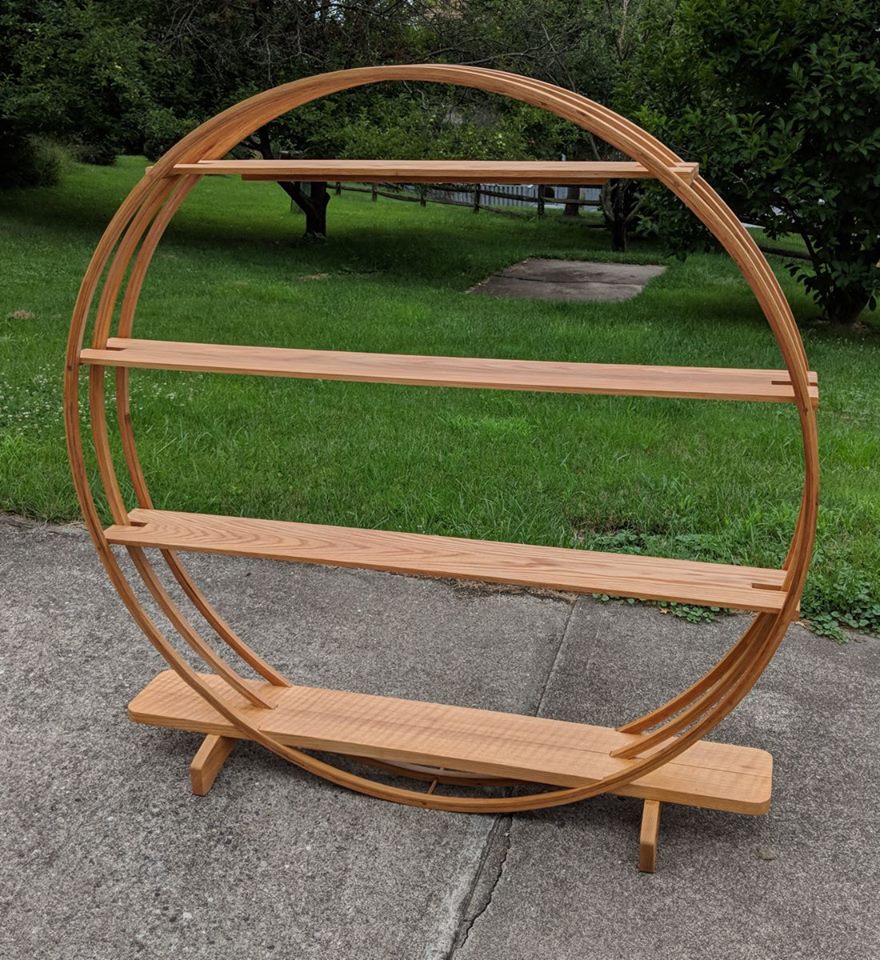 Ralph Walker from Columbus, Ohio, was featured for his folding chairs made with Frank Miller Lumber's quartersawn white oak. Ralph built 16 of these at the time of this submission, with a plan to build 14 more. Not only were the chairs remarkable, but the photos looked equally spectacular!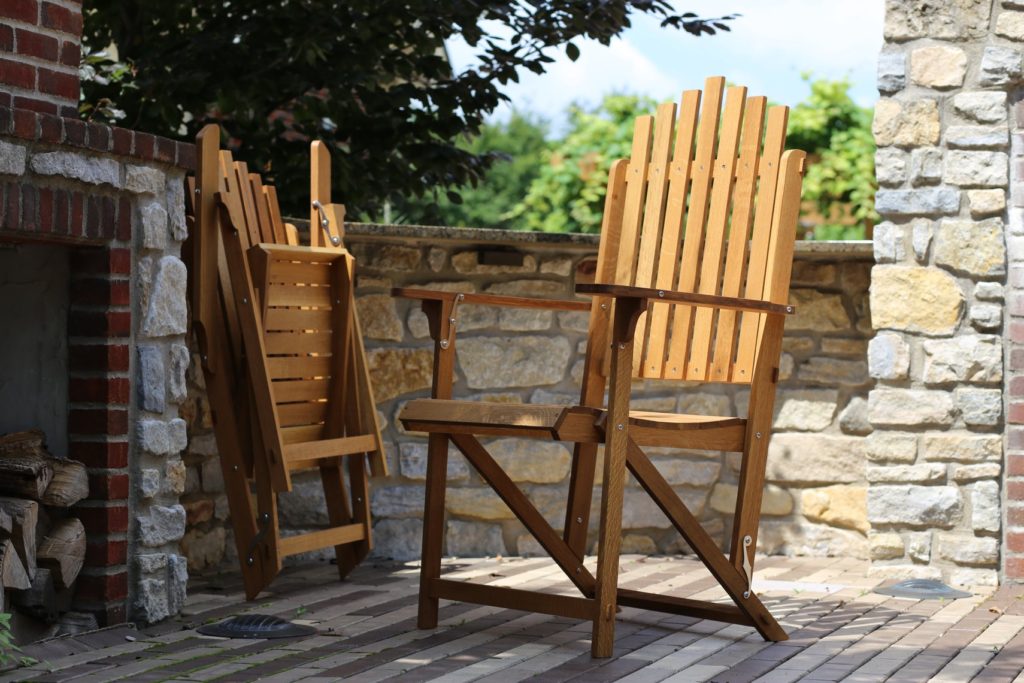 One of the more endearing feats of construction that we showcased were Keith Mealy's bunk beds built for his twin granddaughters, which could also be unbunked and used as single beds!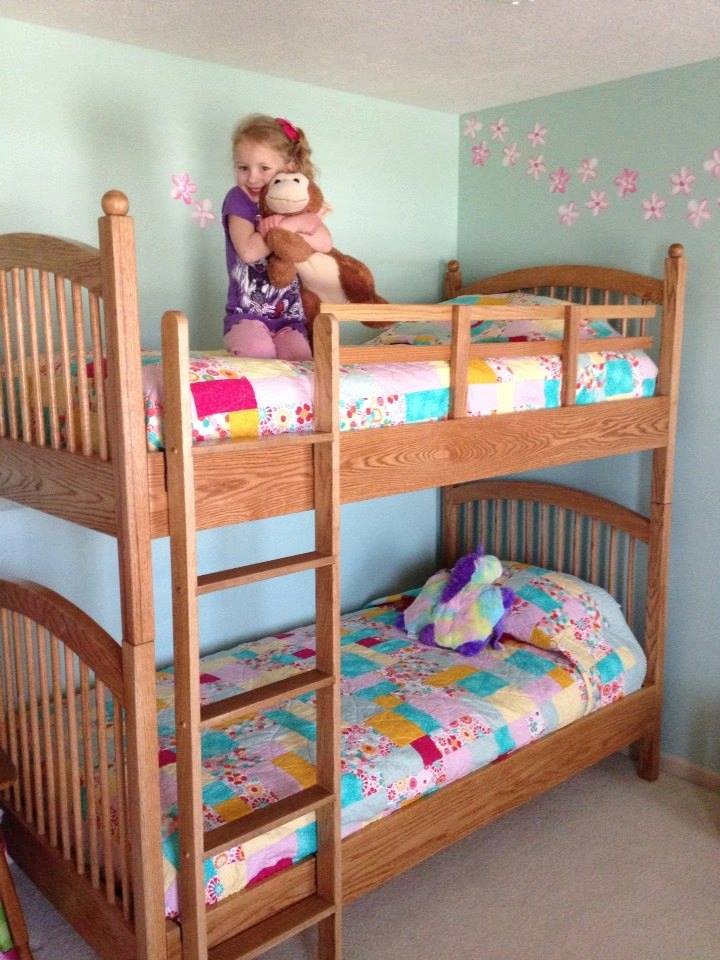 These are just a few examples we have showcased over the course of the last few months, which you can see through our weekly social media posts. It has been an inspirational experience seeing how much Frank Miller Lumber impacts the community with our wood in home projects, and woodworking businesses.
Please send us your work via a Facebook message or our email (frankmillerlumber@gmail.com). We love hearing the stories behind some of them, so remember to include a quick description of the piece along with where the lumber was bought (which we hope is from Frank Miller Lumber!). Stay tuned in the coming months for a new web page including all past, present, and future submissions ― your work could be showcased and archived on the official Frank Miller Lumber website!
Keep on woodworking ― you continue to amaze us.